« September 2011 | Main | November 2011 »
Friday, 28 October 2011
A surprise visit with the two ladies from Kyoto at Toraya, photo by Benjamin Seroussi

Dear Shaded Viewers,
I was having lunch today with Benjamin Seroussi at Toraya. We were discussing a fun film project when my favorite two ladies from Kyoto walked through the door. Normally when I see them for their yearly visit I'm with Shoji so he can translate as they do not speak French or English. Alas, Shoji is still in Kyoto this week. Hopefully he will be back before the end of next week and we can visit them and do another little flip NVU.
Later,
Diane
08:17 PM | Permalink | Comments (2) | TrackBack
LIFE + TIMES - TOMMY TON - ONE EYE OPEN
07:29 PM | Permalink | Comments (1) | TrackBack
A film about Piero Tosi Visconti's Costumier, the italian Neorealism Star costume, text Stefania Seoni
Piero Tosi: Visconti's Costumierfrom Carlo Lavagna and Roberto De Paolis on Nowness.com.
  Dear Diane , dear shaded viewers,
the movie realized with the support of italian jewelry design Delfina Delettrez, and the filmakers Roberto De Paolis and Carlo Lavagna, is an intimate conversation with PieroTosi at his cozy home in Rome ."We really want to meet the last survivor of italian neorealism" says Lavagna..
07:25 PM | Permalink | Comments (0) | TrackBack
UNDERCOVER S/S12: JUN TAKAHASHI'S CHICAS BONANZA - BY MARCELO HORACIO MAQUIEIRA.
Dear Shaded Viewers and Diane,
Jun Takahashi created a soft boyish message for his stunning UNDERCOVER S/S12 women collection, evaporating fluidity and comfort throughout the looks. With the launch of a brand new website, the Japanese designer showed privately online last Saturday. During the online show, it was music, one of his favorite arts, which allowed comfortable silhouettes wobble on studded wedges on top of a swivel table. The Western-type fiction added a common romantic desolation in each model, visibly translated into an independent woman - one who easily wraps a shirt around her waste in order to reach her best stylish manners. Layers of thin fabrics where used with knitted patches simulating non-existing cardigans and the curtain effect attached to oversized t-shirts. Fantasy was throughout the prints, while the entire collection perfectly applied to the seduction we enjoy best, feminine-masculine. Girls of tomorrow!
Marcelo.
02:30 PM | Permalink | Comments (2) | TrackBack
PHILIPPE POURHASHEMI INTERVIEWS ISABELLE LENFANT - PORTRAITS BY JURGEN ROGIERS
You cannot separate Isabelle Lenfant from her jewelry line. The Belgian designer -who has been based in Brussels for years- is an enigmatic figure within the fashion scene. Always dressed in black, she's elegant and discreet, talking more about others than herself. Mostly made out of silver, her pieces are delicate, timeless and highly personal. They talk about key moments in her life, which she's willing to share with strangers. In fact, the whole point of the collection is to make it your own, appropriating her language and creating your own story. With the recent opening of an online store, an exbihition for Modo Brussels with photographer Jurgen Rogiers -entitled "L'Union Maakt Macht"- and the launch of a new menswear line, Isabelle has been a busy bee indeed. Just don't think of her as a "fashion person". There is nothing remotely superficial about her.
Can you tell me about the exhibition you and Jurgen Rogiers put together for Modo Brussels?
Modo's theme this year is "statements" and I thought about what mine could be. Jurgen and I selected famous Belgian figures and asked them to pose for us. The idea was to mix Dutch and French-speaking individuals, whether they be from Flanders or Wallonia. That was my stamement, presenting Belgium as a united country with the kind of people I love. Each person wears one of my pieces and Jurgen shot some beautiful portraits. I also gave my sparadrap the colors of the Belgian flag. It was important for me to emphasize our shared values, instead of the conflicts. 

Singer and actress Lio wearing Isabelle's sparadrap in the colors of the Belgian flag
How did the shoot go?
It was great. Jurgen and I really enjoyed it and everyone we selected seemed up for it.
Your pieces are always symbolically charged. What meanings do you attach to jewelry in general?
It's a very subjective thing for me and my collection offers me the space to reflect upon life. I recently came up with the idea of fake clocks in silver, which is something I had been wanting to do for a long time. The moment that we are currently living is all there is. Time is now. We're living in a society where people refer to the past constantly and only focus on their future. I sometimes have the feeling they forget about the present. 
Does jewelry escape time in a way?
Yes, I think it does. That's one of the reasons why I decided to concentrate on it. Timelessness and jewelry are a pretty good match. With fashion, there's always more pressure in terms of seasonality and cycles. I kind of wanted to do the same thing with the Modo exhibition, which is like a snapshot of Belgium right now.
Do you think the political situation in Belgium will improve?
I really hope so. In fact, I don't consider myself a very political person, but for me there is one country and I don't understand what's going on at the moment. The idea of a separation is not even conceivable in my head. Belgium is the sum of all these differences, and that's what makes it so unique. It's a small country with highly creative minds. I think all these paradoxes and contradictions make us richer, stimulating our imagination. That is Belgian surrealism, in a nutshell.
How would you define that "Belgian touch" then?
I think people here dare to do things no one could get away with elsewhere. There's an ironic sense of humor that allows people to explore uncharted territories. 
I find that humility is a very Belgian thing. It's also reflected in your work, where you don't use jewelry as a status symbol.
Yes, jewelry is private for me. I tell my life through my work and encourage people to tell theirs when they choose my pieces. They are the result of my experiences in life and what I learned from it. Joy and suffering are here for everyone. Jewelry is like music. It brings back certain memories, while getting passed on from one generation to the next. Its meaning keeps on changing throughout the years. 
Have you been wearing the same pieces for a long time?
Yes, I have. My parents gave me a ring that I still wear. It means so much to me. You get attached to jewelry. If I gave this ring to someone one day, they would know the whole story behind it. That's what it's all about.
Are there things you're excited about now that you didn't even consider before?
I loved working on the exhibition, which was fairly new to me. I could express a message that went beyond the actual objects and I really enjoyed that. The idea of putting jewelry in a store window does not really appeal to me. There's got to be something more to be told. It therefore makes sense to be involved in such projects where narratives play an important part. I'd love to repeat such initiatives in the future.
What do you feel when you see someone wearing your pieces their own way?
It's very pleasurable for me. Seeing someone happy wearing them makes me think I should continue, regardless of how tough and difficult it can get. 
Is it like a form of recognition then?
I guess it is. Jewelry has to be worn in order to exist.

Best,
Philippe
"L'Union Maakt Macht" runs from the 28th until the 30th of October at Gallery 59, rue de Flandre 59, 1000 Brussels. Vernissage tonight at 6.30pm.
12:30 PM | Permalink | Comments (2) | TrackBack
A Celebration/a Conversation with Roxanne Lowit in NYC
Diane
09:42 AM | Permalink | Comments (0) | TrackBack
Our friend Bella Blakiston meets the Queen in Perth

Bella is in the front row next to the girl with the hat. 
Dear Shaded Viewers,
My friend Bella was voted Head Girl of her school for 2012,so, she and the Deputy Head were given an invitation to The Garden Party for the Queen.
There were 70 Head Prefects from Perth schools invited.
The queen is in Perth for CHOGM(Commonwealth Heads of Government Meeting), and yesterday there was an afternoon tea held in her honour at Government House.
Prince Phillip said to them "It's like Noah's Ark...there's two of everyone."
Bravo Bella.
Later,
Diane
09:34 AM | Permalink | Comments (0) | TrackBack
Thursday, 27 October 2011
Natalie Joos. by Jessica Trent

Natalie Joos by Brandon Showers.
Dear Diane, Dear Shaded Viewers,
I had the pleasure of meeting NY-based casting agent Natalie Joos while she was here in LA just before New York fashion week. We bonded over a love of vintage clothing and I was happy to send her to some of my favorite places to seek out vintage treasures. Natalie looks so at home here in LA with her wavy blonde hair, bright smile, and golden skin. I hope we will see her out here more often!
My friend, the young photographer Brandon Showers, took some fantastic photos of her by the Hollywood sign in a pastel rainbow hand-knit cotton Moonspoon Saloon sweater. Natalie's blog Tales of Endearment is fun to check out as Natalie highlights each week interesting vintage loving ladies (and the occasional gentlemen) she meets in her travels.
Enjoy,
Jessica
08:21 PM | Permalink | Comments (0) | TrackBack
RICK OWENS' marvelous book
"dirty habits, that's what my clothing is all about. " "you don't have to worry about messing it up yourself - I mess it up for you." _ Rick Owens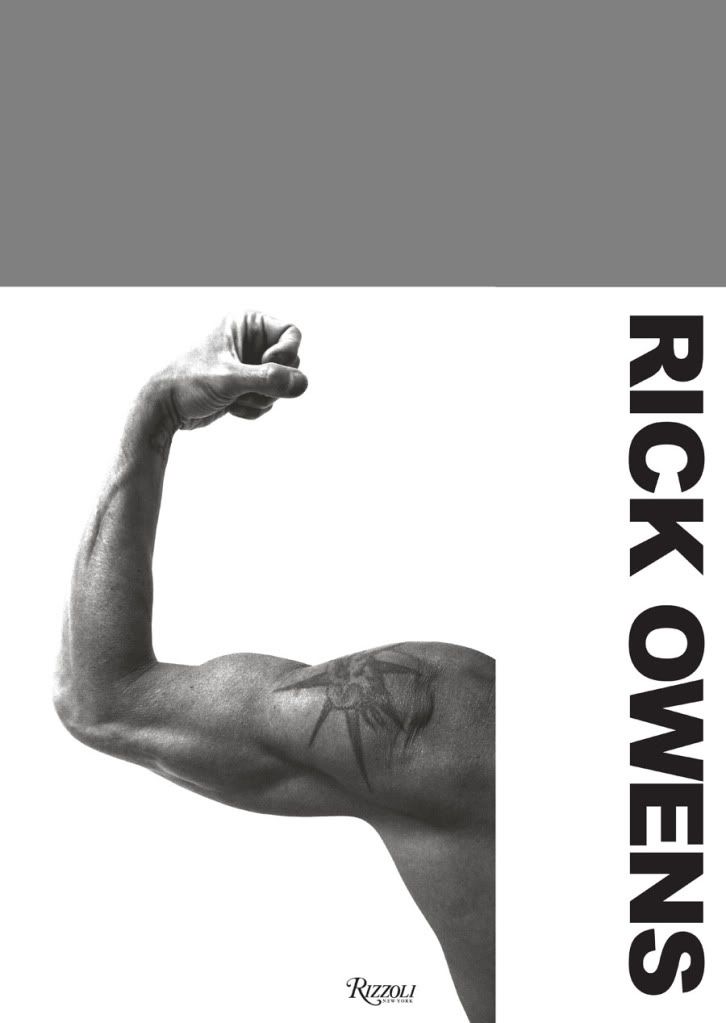 Dear Shaded Viewers,
Yesterday morning Rick Owens' monumental volume, designed by Rick himself and edited by Rizzoli New York, came to Headquarters in all its shameless, appropriate, well-deserved size, immediately taking our breaths away with its steady alluring glory.
The anthology follows at the same time the stretched chronological order of memories and a designer trained, accurate sensitivity; guiding us through dusty, dappled, intensely dark photographs from his native and seedy LA to the delivery of two elephant skulls at his latest Parisian address. It features correspondence and conversations with renowned bright minds, mildly obscene material and its massive wax mould, quiet places and empty spaces and blurred movements of backstage racing hearts, Kembra Pfahler, Wanda The Man and Mistress Antoinette, and the distinctive wit and honest care of the man behind and all those beautiful seasons before him.
Treasuring his Californian roots, Rick Owens harmonizes in his designs American blunt pragmatism and European restrained romance, managing to refine the former and unclench the latter to dress his timeless, familiar, elongated silhouettes in crafted capes and furs, overcoats and frocks, discreet resoluteness and elusive dignity.
An almost holy, stubborn abstinence defines his muted palette, enhancing the perfection of draperies and sharp angles in Rick Owens' collections since 1994, and spreading now to his rising furniture line. ("I intend to spend a lot of time in that bed. I plan to die in that bed," said producer Hunter Gray after the purchase of his a ton-and-a-half alabaster bed).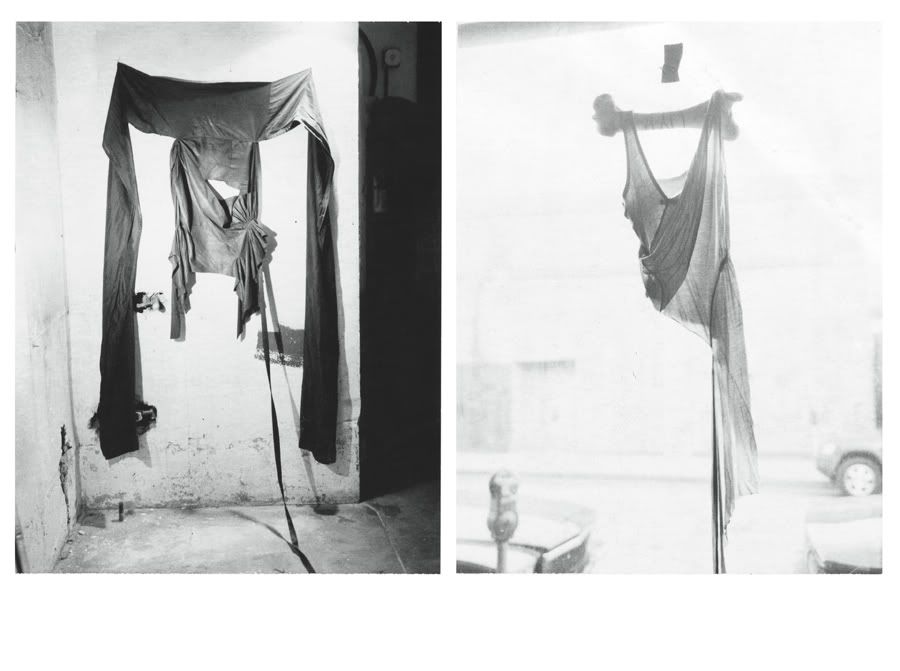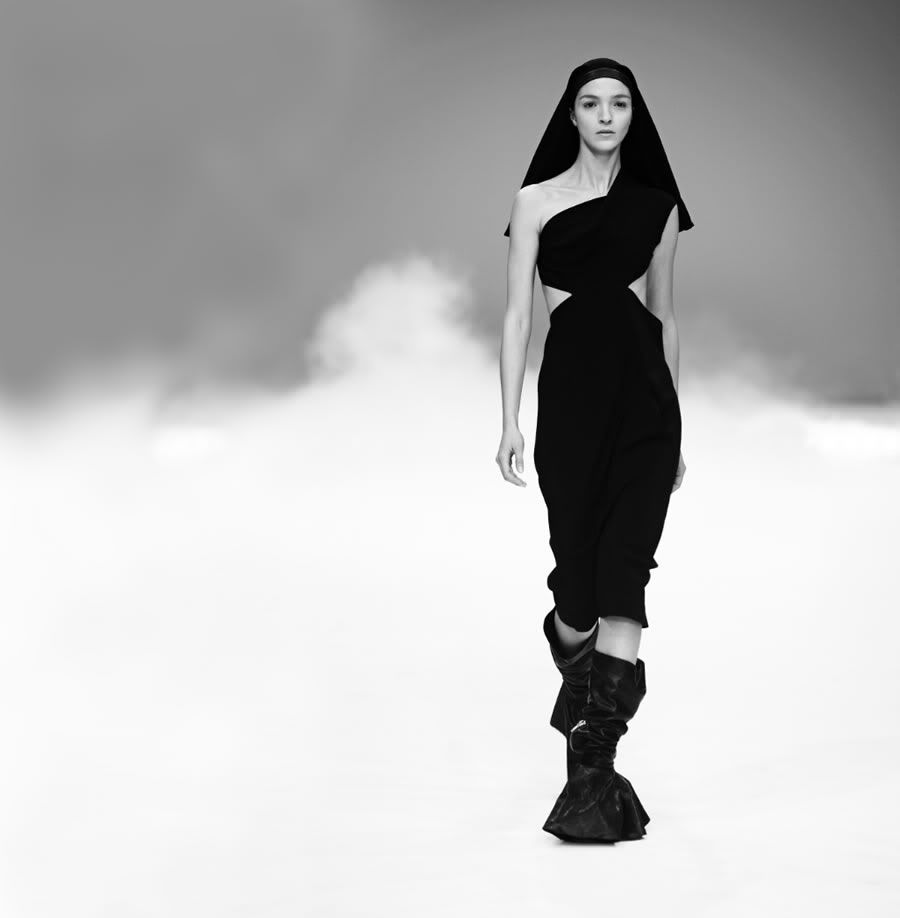 Later,
Silvia
07:13 PM | Permalink | Comments (1) | TrackBack
MAXIMILIANO OPENS IN HIGHLAND PARK, LOS ANGELES
My good friend Fred Guerrero and his father, renowned Los Angeles chef Andre Guerrero , have opened a new restaurant in Highland Park called MAXIMILIANO. For their latest restaurants Chef Guerrero and his son Fred, who acts as business director and general manger for the families restaurants, look to simple but well made fresh Italian food as the inspiration for MAXIMILIANO. Chef Guerrero, who is has a staple of restaurant business in Los Angeles for over 30 years, is known for opening such restaurant such as Marche, Max, The Oinkster, Boho, among others.

Last week while I was in LA for a shoot, Fred invited me to dinner. The food was great and there was a really good beer and wine to enjoy as well. If you are in the neighborhood or in LA, check it out.

FRED GUERRERO, ME, MASA OF CRIMESOUND, AND CHEIF ANDREA GURERRO AT MAXIMILIANO
MAXIMILLIANO
5930 York Ave
Los Angeles, CA 90042
- GRIFFIN
07:12 PM | Permalink | Comments (2) | TrackBack