« June 2012 | Main | August 2012 »
Tuesday, 31 July 2012
Marvin Durán from Mexico CIty
Photographer: Alvaro Nates
Models: Raquel at Contempo Models and Christopher at Paragon
Make up artist: Laura Arista.
my web site: marvinduran.mx
11:30 PM | Permalink | Comments (0) | TrackBack
Visiting Joue le jeu - Play along at the Gaîté Lyrique - Text by Valentin Jardinier--Almodovar
Joue le jeu - Play along is a gaming exhibition where interactive games act as an interface between the players and the architecture. Narratives and meaning are conveyed through the gameplay itself rather than just a story or the graphics. Don't go alone, but take someone to play along with you (preferably not a wet blanket). We were then in perfect company with the curator, Heather Kelley.
Kit opérette (by Daily tous les jours and Krista Muir) is a light opera that follows the actions of a group of players through the many props that can be played with in the room. Diane seemingly changed the color of the room by playing with a prop umbrella, while Heather in a bird costume set the story of the play forward.
Trente pas entre terre et ciel (by Heather Kelley and Oscar Barda) is a challenging hopscotch for two. Heather took me hopping with her, and now this picture exists.
The selected game designers are resolutely working from within the digital culture in a way that isn't screen-dependent and favors a cooperative player over an individualizing one. Hopefully such forms of gaming will gain a lot of recognition.
http://www.perfectplum.com/ — Heather Kelley's interaction design studio.
Next spring, the Gaîté Lyrique in collaboration with Atopos will present the exhibition ARRRGH!!! - Monsters in fashion.
Best,
Valentin
07:03 PM | Permalink | Comments (1) | TrackBack
JAN AHLGREN AW/12 COLLECTION
Dear Shaded Viewers,
The Jan Ahlgren brand is the perfect result following successful partnerships with like-minded designers and photographers that joined together with a simple mission: to create beautiful and innovative garments.
Born in Kalmar, Sweden in 1978 to an American mother and Swedish father, and after spending his earlier years working as a model, Jan Ahlgren launched his Paris-based clothing line, Jan Ahlgren ApS, in 2009.
The Jan Ahlgren collection celebrates previous paragons of simplicity and plays with shapes, fabrics, lengths and layers to create looks that are beautifully elaborate and seriously sexy.
A collection of statement dresses are created in clean-cut, super-chic shapes, and the vibrant colours add that much needed freshness to our wardrobes.
Stockists
Harvey Nichols
Mia Fashion
Kalu
Wish Want Wear
Josh Toko 
05:28 PM | Permalink | Comments (0) | TrackBack
CAMPER private workshops 2012 text by Fad Fix
Dear Shaded Viewers,
Since 2009, Camper has been organising their very private workshops, and getting together designers from all around the globe for a week in their "Camper Foundation" at Son Fortesa, Mallorca. The concept is to bring together designers from different fields to learn and study shoe design.
For the very first time, this year, Camper has invited  5 fashion journalists from around the world, to see what was happening inside the Foundation.

I must admit that even though my pale skin doesn't tolerate the sun, Mallorca is definitely my first choice of destinations in Spain for a holiday. You have everything, good food, stunning beaches, and if you don't like the sea you have beautiful mountains and vineyards.
Our destination was Son Fortesa, almost in the middle of the island. The first surprise  was our hotel, "Sa Cabana".
 The building dates back to 1578, with olive trees that are more than 500 years old.
We were the 1st guests. Linda Hunter, Sohrab Golsorkhi, Elisabeth Ouni and myself.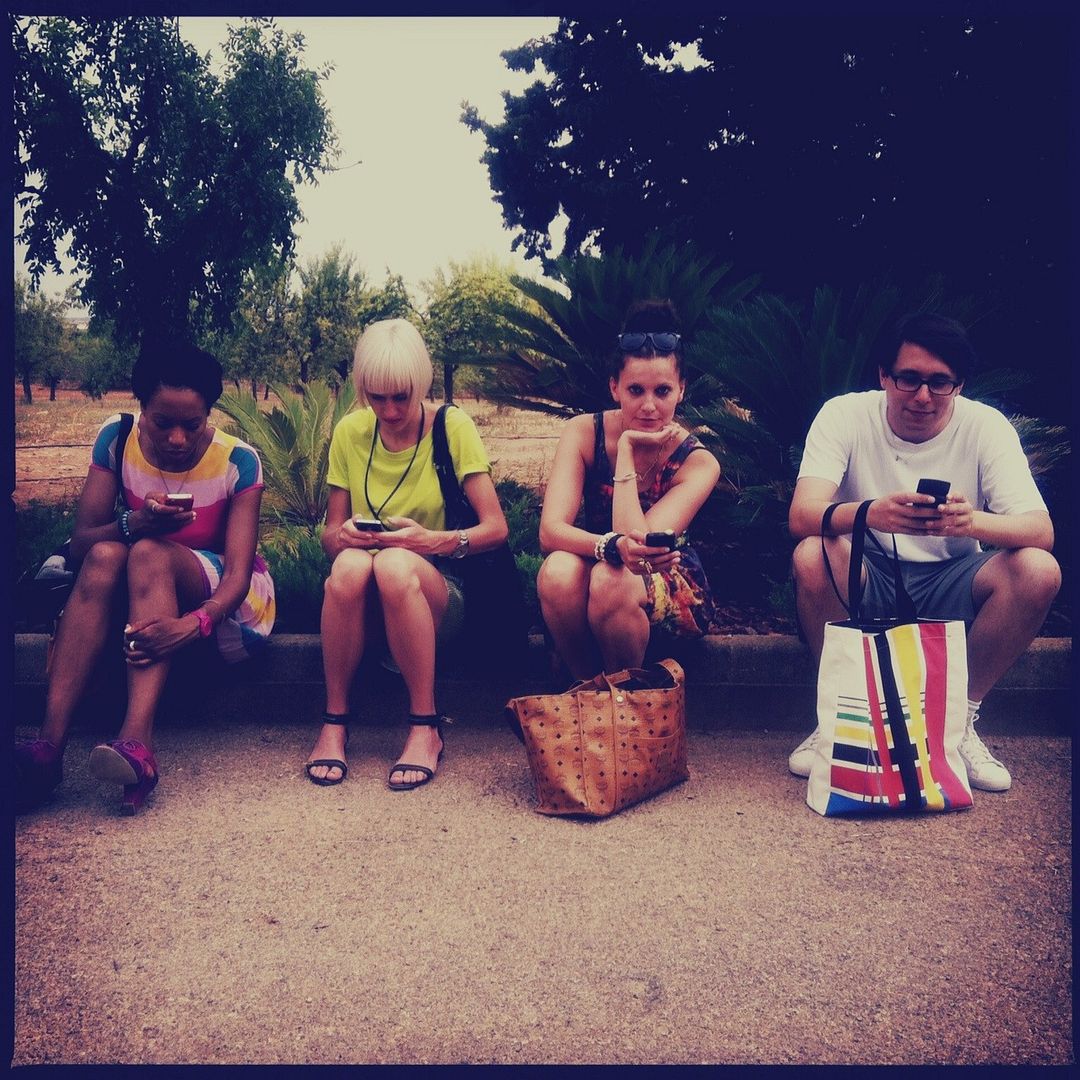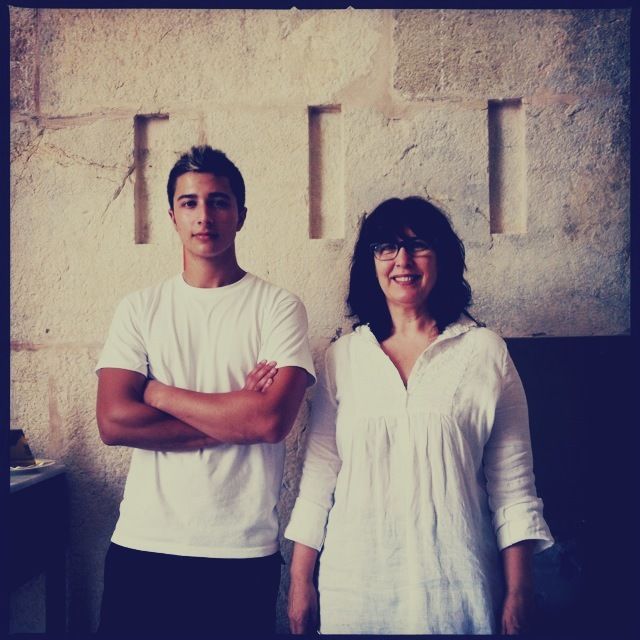 The owner, Catalina Comas and the super young 21 yrs old chef,  Miguel Angel Castro, took great care of us. 

"The Smell of Design" is the name of this year's workshop at  Camper Foundation. It was there that we saw the work in progress of the designers. Everyone worked hard and the quality was high. 
Final designs were shown under a glass dome and each design had its own unique essence.
 My favourites  were Luc Aarts, who worked with the concept of homeless people, and at the same time with the colours of the island.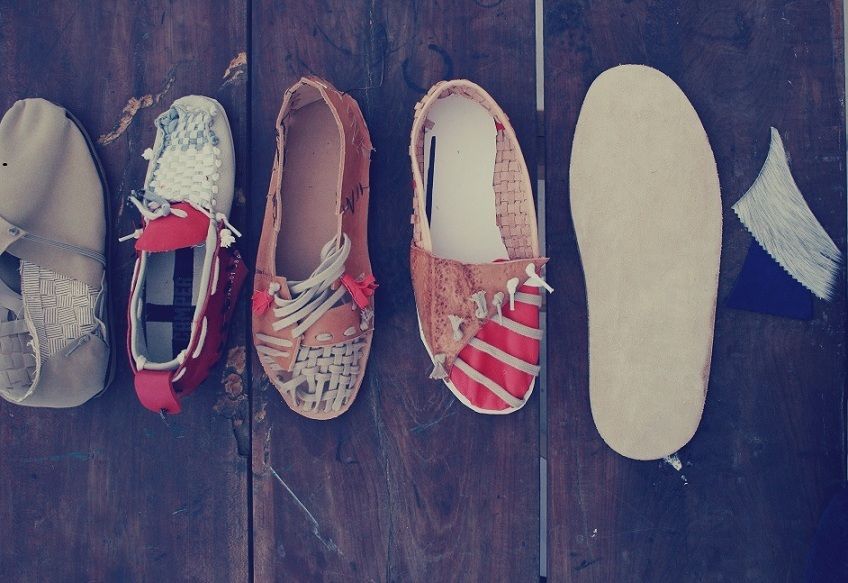 A young Japanese girl, Moe Okoshi, working very hard, and non-stop with the idea of "bones", and taking out the structure of the body.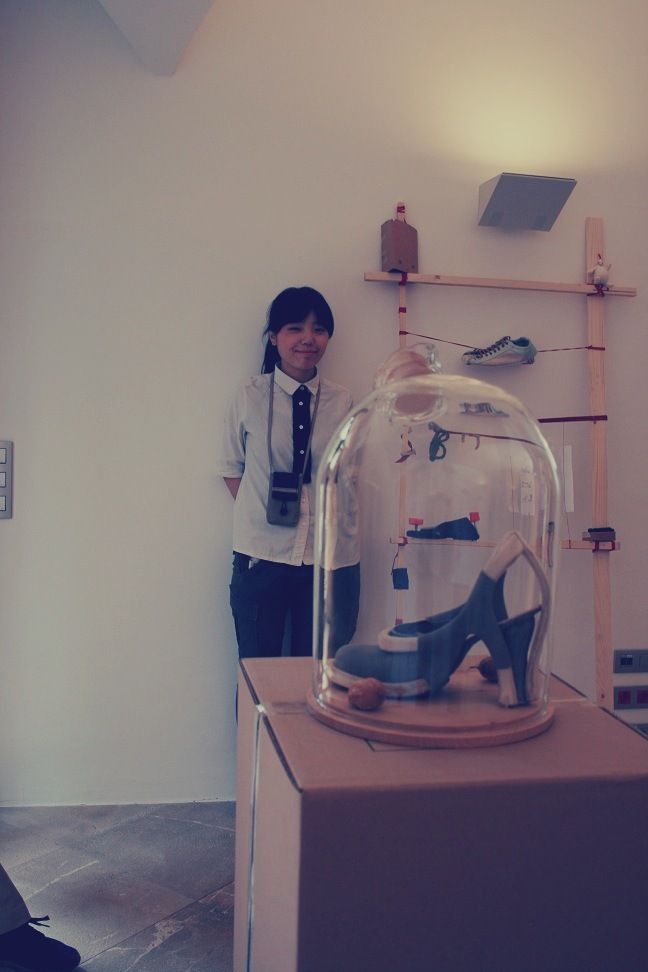 And Sophia Guggenberger who did a great job, designing a geometrical and maybe more commercial shoe.
It is amazing what they can do in just 1 week.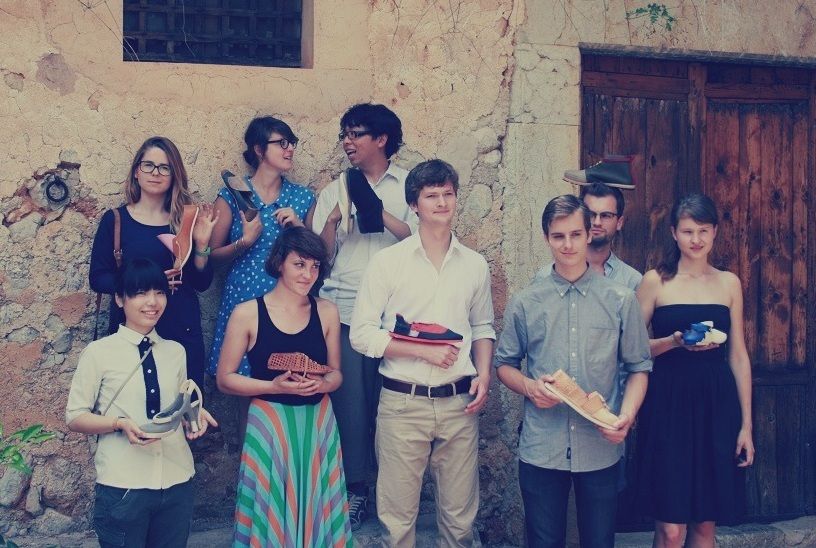 I wish I could go next year to see next prototypes, I could learn a lot with the Camper team. If I were a designer I´d definitely apply for this workshop!
Fad Fix
02:46 PM | Permalink | Comments (1) | TrackBack
'Cloud Atlas' Directors' Introduction
For those of you who have seen the trailer for CA (re-posted here on ASVOFF from PURE FILM CREATIVE a couple of days ago and which already seems to be all over the interest) and have also followed the transformation of Larry Wachowski (THE MATRIX) to Lana, this "introduction" may be interesting. Aside from peoples curiosity about Lana (which Warner Bros. must have felt the need to "officially address" with the production of this clip as a media "preemptive strike" of sorts), the trailer looks very intriguing (even though I personally find Tom Hanks to be one of the most annoying personalities in hollywood history). The clip I have posted below featuring the 3 directors of CA and their explanation of how the film came about, which after watching made me even more curious about the film. I guess we will have to wait but for now :
"Based on the award-winning book of the same name, the juxtaposed storylines depicted in "Cloud Atlas" seemed to require its three helmers: Tom Tykwer (" Run Lola Run"), Andy Wachowski and his now-sister Lana Wachowski (both wrote and directed " The Matrix" franchise).
Formerly known as the "Wachowski Brothers," half-comprised of Larry Wachowski -- Larry is now Lana. Lana has been "quietly transitioning genders" over the past decade, according to the L.A. Times. Rumors around Lana Wachowski's sexuality and gender identity have been swirling for nearly a decade. According to reports, she has undergone gender reassignment surgery and has identified herself as "Lana" -- in varying frequency -- for quite some time."
read full article here.
- GRIFFIN
02:09 PM | Permalink | Comments (0) | TrackBack
Hic et Nunc by Graham Tabor & Miguel Villalobos at JOYCE GALLERY BEIJING 17 August - 19 September
12:20 AM | Permalink | Comments (0) | TrackBack
Monday, 30 July 2012
B IS FOR BIONIC AND BACH / PHOTOS BY FILEP MOTWARY
Dear Diane and Shaded Viewers, the first time I met Dione, she was 15 years old, dreaming of a future in photography and ballet. The sister of a close friend of mine, she spent a few years in London and has been living in Greece since a while ago.
Now 30, Dione, a well blossomed young woman, she visited Cyprus for the wedding of another mutual friend. I asked if she would pose for me... Everytime I photograph such a strong identity , I only worry whether the result will be equal to reality.
Dione's beauty is haunting...
All garments as well as photography by Filep Motwary ©
11:51 PM | Permalink | Comments (0) | TrackBack
What's Contemporary - Rein Vollenga
ContemporaryIS Rein Vollenga
Lady GaGa, Thierry Mugler by Nicola Formichetti, Verbal (M-Flo), and many others have one unique thing in common — their collaboration with the incredible Dutch artist Rein Vollenga. His pieces, though in some cases wearable, are fantastic stand alone works of art that independently evoke thoughts of otherworldly, and, often times, human hybrid-like species. Almost as though walking through a museum containing artifacts from the future, or some parallel universe far off in another galaxy, his exhibitions and collaborations create equally visceral and cerebral responses in their audiences.

To pose our question to an artist of his kind, a way must be found to illustrate thoughts of contemporary beyond verbal explanation and his latest pieces alone. Instead, Rein has curated a series of his work through the years, that, when viewed together, tell us a tale of the world within which his art exists. Previously unpublished and revealing, we find a variety of mediums throughout — some with which he no longer works for the moment, and yet they are no less a part of his current creative well. Like the Rein Vollenga-clad men storming GaGa's body for fame, so too does the world of this artist come upon us with perplexity and creative vigor. Explore.
View Issue HERE
10:37 PM | Permalink | Comments (0) | TrackBack
LOVE Issue 8 Preview by Sølve Sundsbø
Later, 
Marco de Rivera
07:41 PM | Permalink | Comments (0) | TrackBack
DP by Sølve Sundsbø for Love #8, Fall 2012

by Sølve Sundsbø for Love #8, Fall 2012
Later,
Diane
07:12 PM | Permalink | Comments (3) | TrackBack